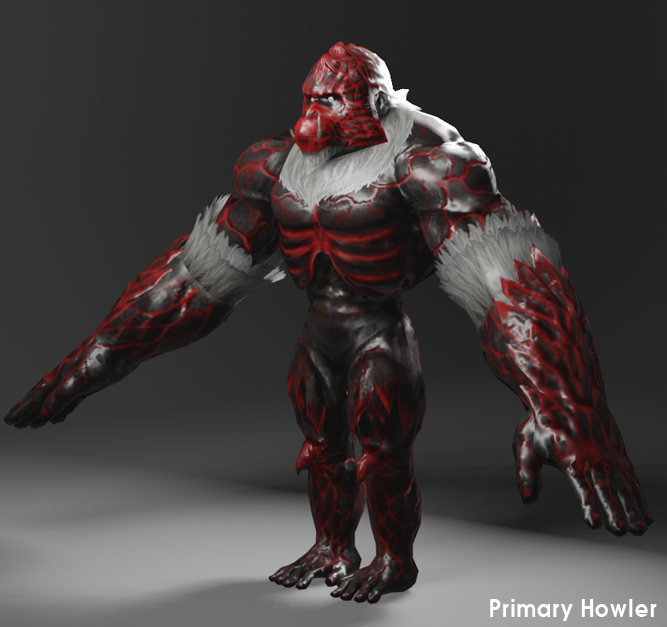 Show more
Description
Herein lies a basic conversion of all the goopy red enemies from the PS3 game Asura's Wrath. I think this game is heavily slept on, and believe people would appreciate a collection of various resources, since there's not that much out there from the game. Until now. This repository is meant to simply push out the unrefined, raw models so they exist out on the internet in an easily accessible form. If you want to port them to other 3D programs or improve their quality, feel free. There's a lot of them so I thought it'd be most prudent to just get them out there and released instead of spending tons of time fiddling with them.
Within you'll find:
Lesser Howler (ape)
Primary Howler (big ape)
Stinger (manta ray)
Crusher (elephant)
Squasher (tortoise)
Charger (rhino)
Glider (lion fish)
Striker (snake-head tortoise)
Lasher (nautilus)
Carrier (Spaceship, 3 versions in various states of damage)
Vlitra (Prolouge)
Vlitra (End Game, two forms)
NO VLITRA CORE, sorry
*WHAT YOU CAN EXPECT:*
The materials and rigging are super basic, I have done next to no work on these.
KNOWN ISSUE: The Vlitra (Prolouge) model has geometry issues with its mouth- these will be fixed in due time.
I am planning on more Asura's Wrath resources for you all to play around with.
Open3DLab is a free service. However, it costs about $0.03 to deliver you a 1GB file. With over 20TB of traffic every month and growing, Open3DLab needs your help. If only 1% of our users each gave us $5 for a single month, we could keep the site running for several years.
Filename
Downloads
Created
Filesize
Files
Gohma.7z
279
2022-08-01 17:52:38
25.96 MB
File contents:

Lesser Howler.blend
Squasher.blend
Glider.blend
Lasher.blend
Striker.blend
Charger.blend
Stinger.blend
Crusher.blend
Vlitra.blend
Primary Howler.blend
Carrier.blend