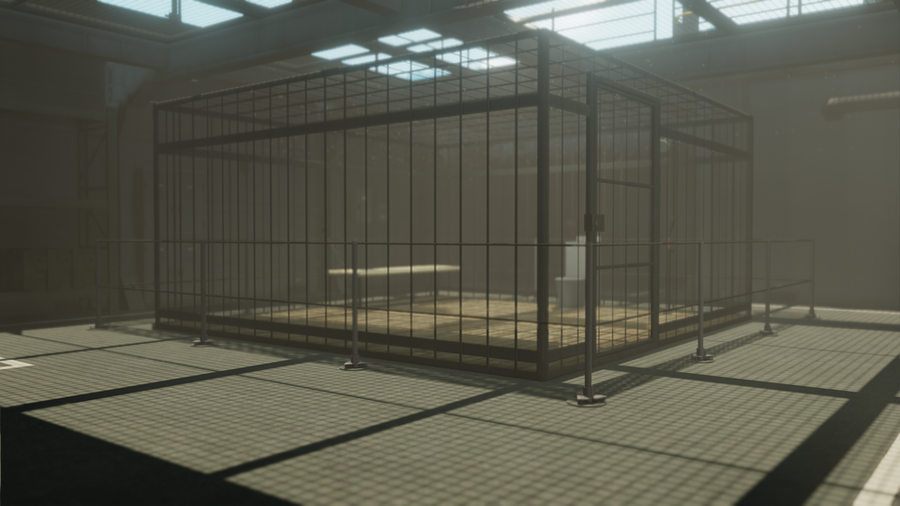 Show more
Description
Edit: Now CC 0 1.0 Credit is appreciated but it's not required.
Dr.Dabblur's : MGSV - Quiet's Cell ported to Blender.
Info:
Append like so : File > Append > Navigate to the blend file > Double click the blend file > Double click Collection > Double click 1Append Quiet's cell.
Created and intended for use in Eevee, should work fine in Cycles, you might have to do some adjustments. I cannot provide any help with Cycles since i primarily use Eevee.
Textures are packed within the blend file, blend file is also compressed.
Included probes and volumetrics in the Optional collection. As well as the lights and camera used for the renders.
Just in case someone would like to use these. If not, just delete the 'Optional' collection.
No HDRI's/backgrounds or bakes included. Recommended to use an HDRI and to bake.
7K Verts 7K Faces 7K Tris
Scene opens with a smd_bone_vis it's the result of the SFM port, just hide it from viewport/render or delete it. Most people know, but just in case you didn't.
Credit is appreciated but it's not required.
(WARNING NSFW) : https://twitter.com/SelfMindSources you can also find me on DA, Pixiv and other social medias.
For constructive feedback, questions or any problems/bug reports, don't hesitate to comment here or contact me on your preferred platform.
Credits:
All credits and hard work goes to Dr.Dabblur,CenterfolderSFM,CreaseInTime and all the people who worked on the SFM version.https://sfmlab.com/project/26130/
I just ported it for use in blender.
All rights and ownership to KONAMI,Hideo Kojima and everyone involved in the making of the MGSV game(s)
Open3DLab is a free service. However, it costs about $0.03 to deliver you a 1GB file. With over 20TB of traffic every month and growing, Open3DLab needs your help. If only 1% of our users each gave us $5 for a single month, we could keep the site running for several years.
Filename
Downloads
Created
Filesize
Files
Quiets-cell-F-clean_rCtk7Km.blend
2854
2021-03-05 09:35:44
26.51 MB