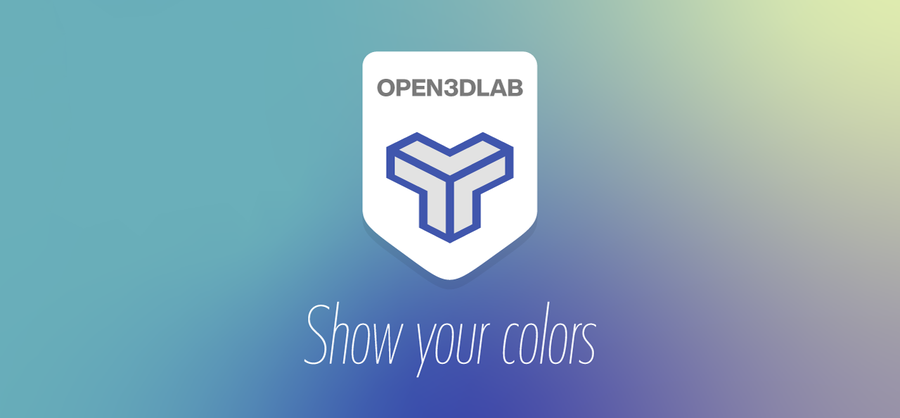 Show more
Description
Want to show your allegiance to Open3DLab? Fly your colors proudly with these badges.
The O3DL-badges can be used in thumbnails to show people where your models can be downloaded from. They also go with the official Blender Community Badges. Coincidence? Who knows.
The SVG version of these files is infinitely scalable, should you need larger resolutions. It can also be integrated into webpages as an icon that looks good at any scale and display resolution.
OBJ versions for general use come in a ZIP file containing MTL and texture files.
FBX versions for general use. Just like you'd expect
BLEND versions exist also, with procedural (node-based) textures and with pre-baked PBR maps. Textures are embedded into BLEND file.
gITF versions are meant for the 3D preview, but they should be identical to the OBJs. ___
Changelog
[1.0.1] - 2020-11-02
ADDED: OBJ and FBX
CHANGE: Reduced geo on GITF
[1.0.0] - 2020-11-01
INIT: SVG, PNG, gITF, blend
Open3DLab is a free service. However, it costs about $0.03 to deliver you a 1GB file. With over 20TB of traffic every month and growing, Open3DLab needs your help. If only 1% of our users each gave us $5 for a single month, we could keep the site running for several years.
Filename
Downloads
Created
Filesize
Files
Open3DLabBadges_PBR.blend
581
2020-11-01 21:40:52
205.21 KB
Open3DLabBadges_Procedural.blend
562
2020-11-01 21:40:52
551.91 KB
Open3DLab_Badge.svg
582
2020-11-01 21:57:27
4.62 KB
Open3DLabBadge_OBJ.zip
564
2020-11-02 09:03:45
386.41 KB
File contents:

Open3DLabBadges_Viewer.obj
Open3DLabBadges_Viewer.mtl
textures/Open3DLabLogo.White_Bake1_pbr_metalness.png
textures/Open3DLabLogo.White_Bake1_pbr_roughness.png
textures/Open3DLabLogo.White_Bake1_pbr_diffuse.png




Open3DLabBadge_FBX.fbx
580
2020-11-02 09:03:45
590.03 KB