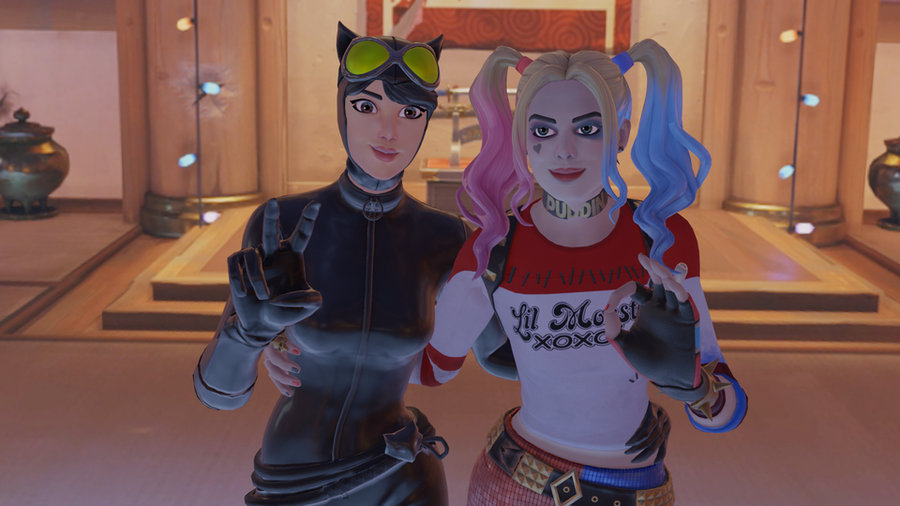 Description
Fortnite models rigged with my version of Mets Ultimate Rig TM
If a model isn't here it's because I'm still ripping them, please be patient, or message me on discord to request a specific model
Bones are sorted into bone layers for accessibility
IKFK toggles can be found on control bones
Please report any bugs or feature requests to me on the discord!
Changelog: 27/6/2020: Uploaded Fable, and Skye. Models from this batch onwards have a better switch mode for IK fingers 14/6/2020: Uploaded John Wick, Psylocke, Big Mouth, Bunnywolf
31/5/2020: All models updated with better shaders for normals and subsurface, and models scaled down to more reasonable sizes
Open3DLab is a free service. However, it costs about $0.03 to deliver you a 1GB file. With over 20TB of traffic every month and growing, Open3DLab needs your help. If only 1% of our users each gave us $5 for a single month, we could keep the site running for several years.
Filename
Downloads
Created
Filesize
Files
Fortnite_-_Bachii_Spy.blend
1071
2020-05-31 16:14:31
24.06 MB
Fortnite_-_Haze_Extreme_DPLikrf.blend
1079
2020-05-31 16:14:33
22.7 MB
Fortnite_-_Haze_5E8qXm6.blend
1014
2020-05-31 16:14:34
20.68 MB
Fortnite_-_Tsuki_SzuyH9W.blend
1016
2020-05-31 16:14:35
19.83 MB
Fortnite_-_Domino_p3VAbKJ.blend
997
2020-05-31 16:14:38
35.34 MB
Fortnite_-_Catwoman_m4qQetN.blend
1099
2020-05-31 16:14:41
29.34 MB
Fortnite_-_Harley_Quinn_SS_OSyDQ6O.blend
1107
2020-05-31 16:14:43
27.43 MB
Fortnite_-_Harley_Quinn_BoP_I7NoyfT.blend
1050
2020-05-31 16:14:45
24.54 MB
Fortnite_-_Psylocke.blend
977
2020-06-13 16:44:26
39.62 MB
Fortnite_-_John_Wick_Damaged.blend
934
2020-06-13 16:44:29
33.12 MB
Fortnite_-_John_Wick.blend
946
2020-06-13 16:44:31
32.46 MB
Fortnite_-_Big_Mouth.blend
915
2020-06-13 16:44:33
29.16 MB
Fortnite_-_Bunnywolf_Wolf.blend
936
2020-06-13 16:44:35
17.94 MB
Fortnite_-_Bunnywolf_Bunny.blend
917
2020-06-13 16:44:37
17.65 MB
Fortnite_-_Skye_Ghost.blend
888
2020-06-27 12:43:50
41.58 MB
Fortnite_-_Fable.blend
873
2020-06-27 12:43:56
35.32 MB
Fortnite_-_Skye.blend
885
2020-06-27 12:44:03
31.64 MB
Fortnite_-_Skye_Shadow.blend
864
2020-06-27 12:44:08
31.49 MB
Fortnite_-_Fable_Grim_Hair.blend
896
2020-06-27 12:44:14
27.06 MB
Fortnite_-_Fable_Grim_Hood.blend
879
2020-06-27 12:44:19
27.06 MB